📝Edit on Gitlab
Status Of This Document
Sourcing is well described, but currently requires users to leave this page
Hardware assembly is well described
Getting Smart Stepper up and runnning is not well described
Mounting the Hangprinter is not well described
Calibrating anchor positions and spool buildup is not well described
Table of contents:
Sourcing and Preparing Wiring Loom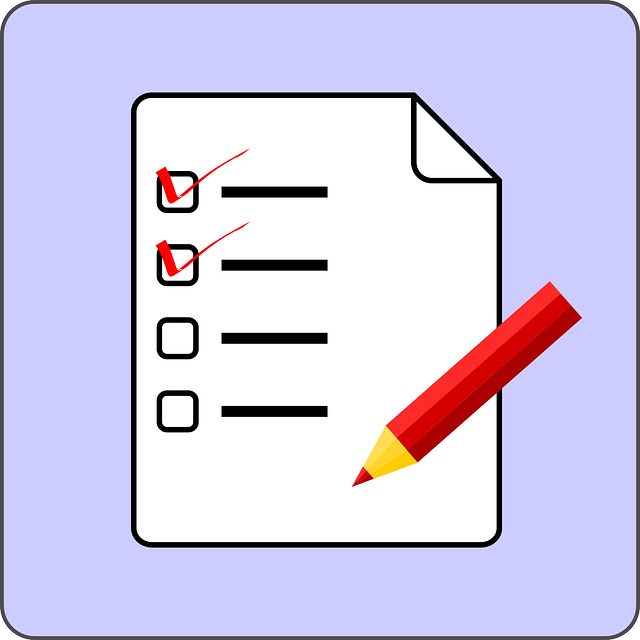 Hardware Assembly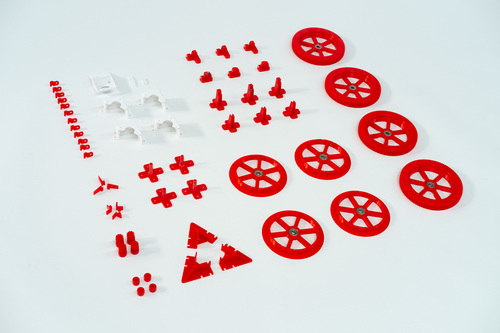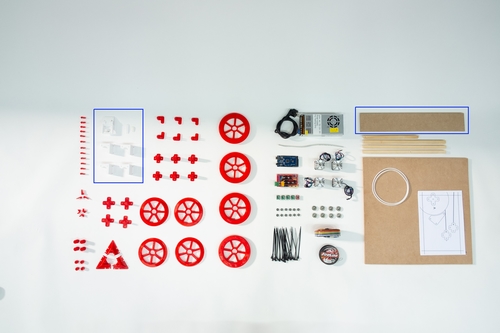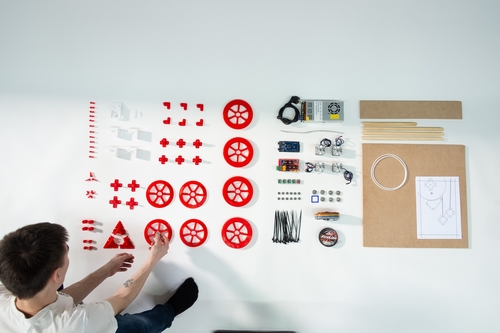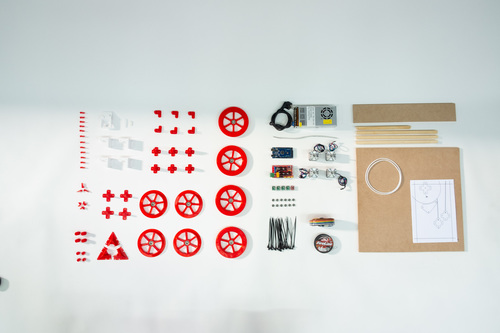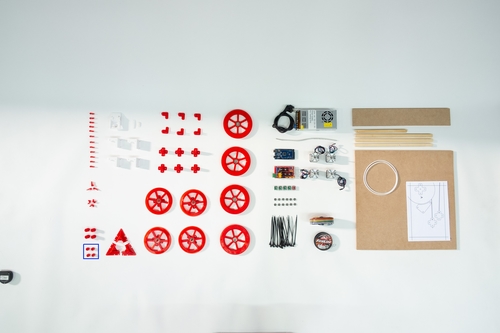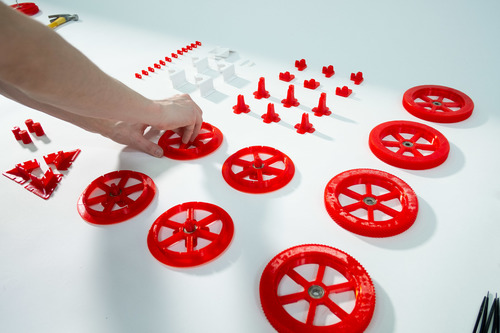 Now might be a good time to measure your spools' radii with a pair of calipers. Note the radii onto the spools themselves. This will be needed for firmware calibration later on.
It might also be a good time to attach lines to your spools. Nine lines are required to drive the printer. By default, three of them are 4m long, the remaining six are 7.5m long. Attach the 4m ones onto one spool. Attach pairs of 7.5m ones onto the remaining three spools.
A more detailed guide on choosing line lengths is found here. If you use custom line lengths or line thickness, you need to specifiy this in firmware settings later on.
This is how you tie your line to your spool: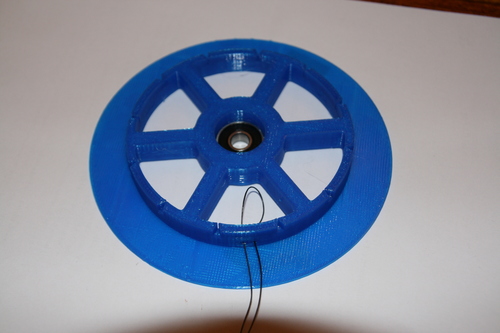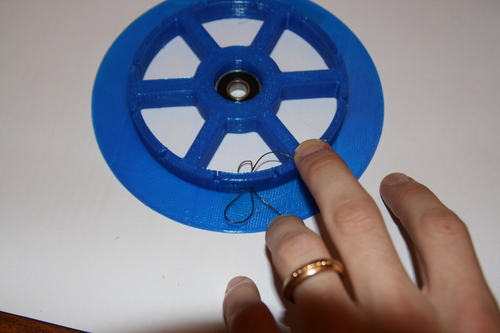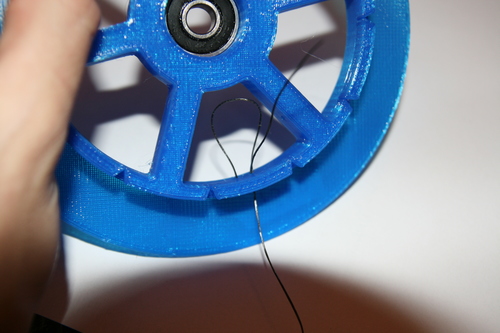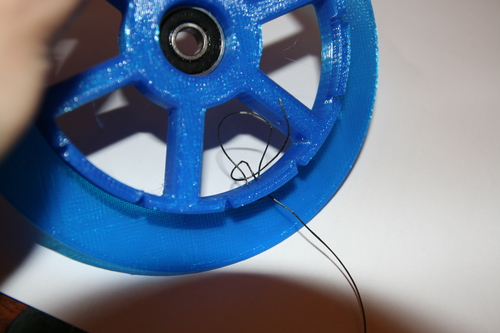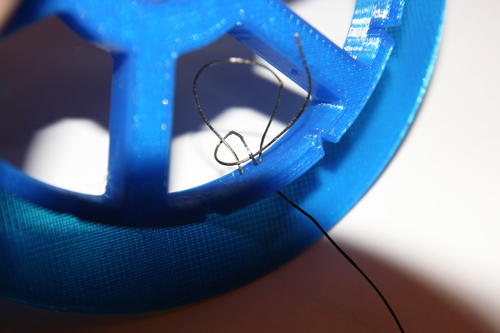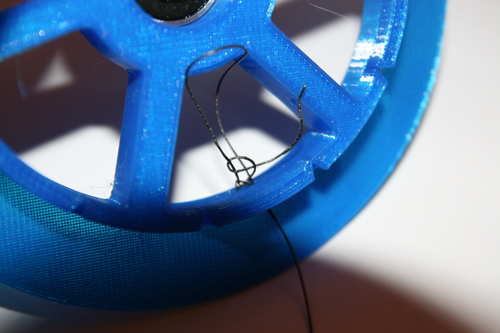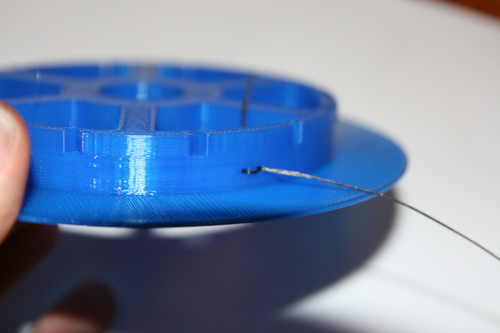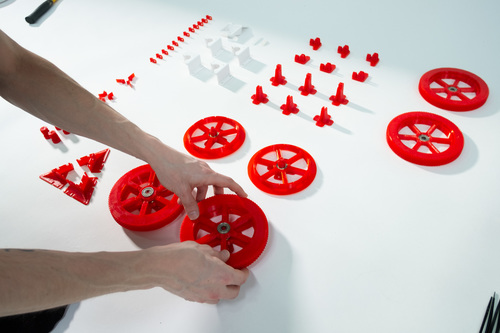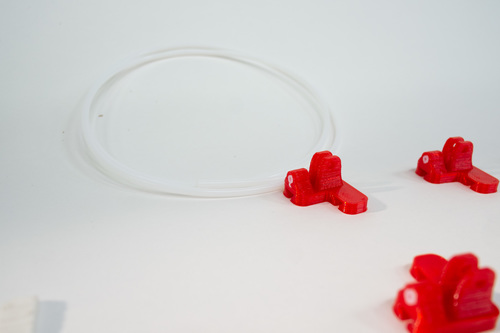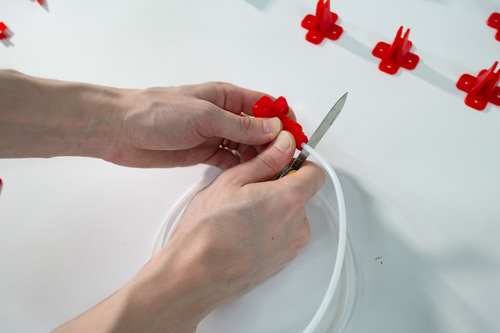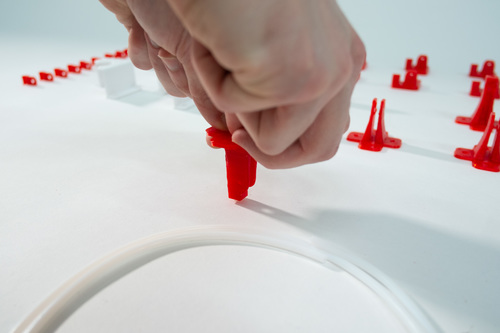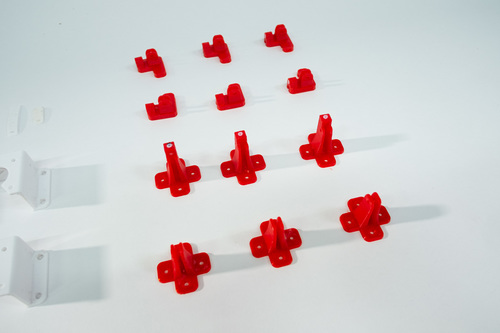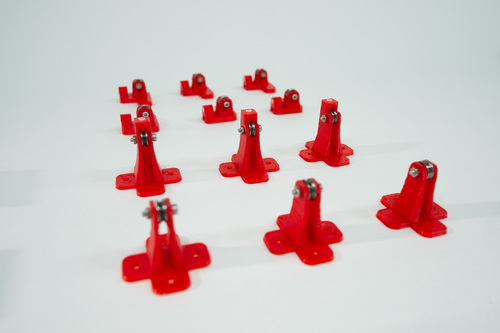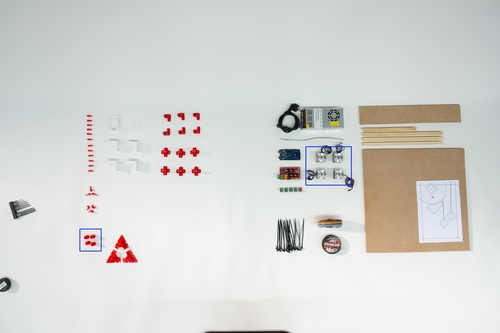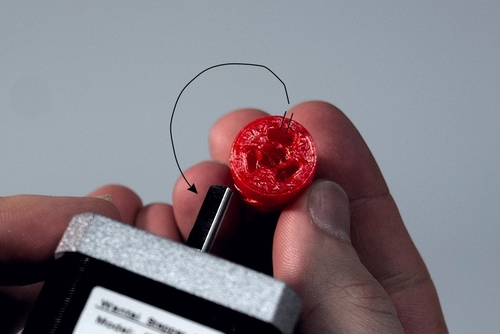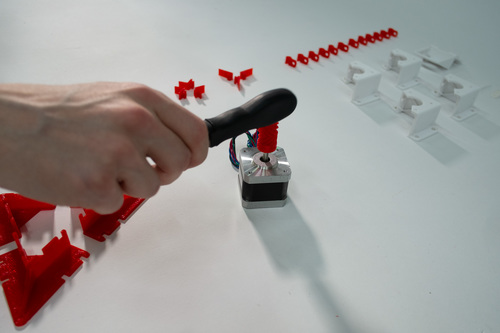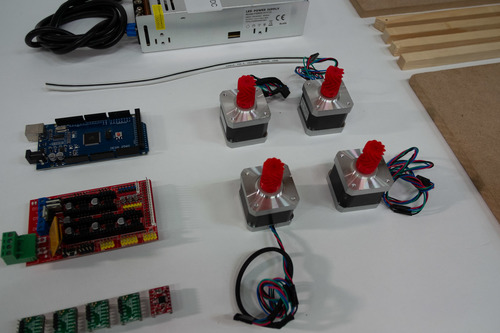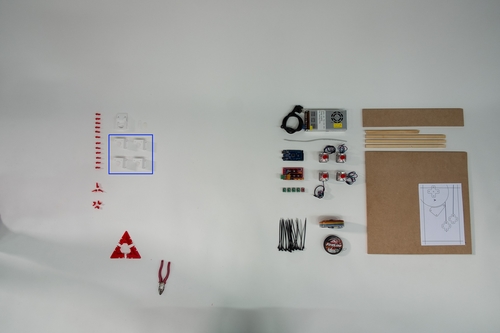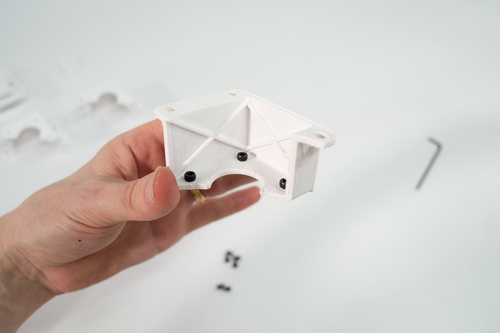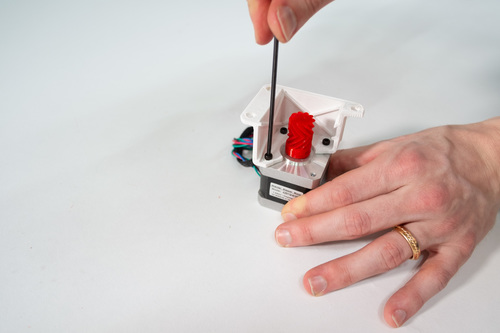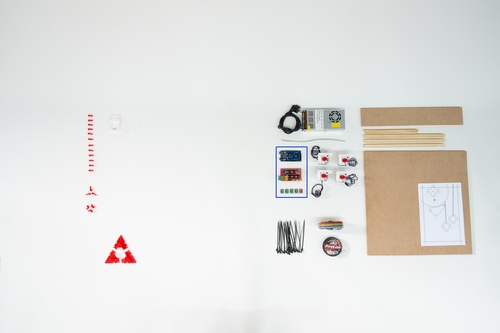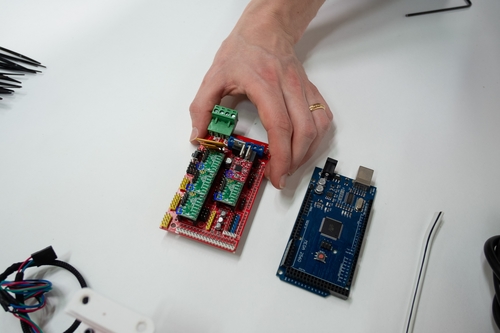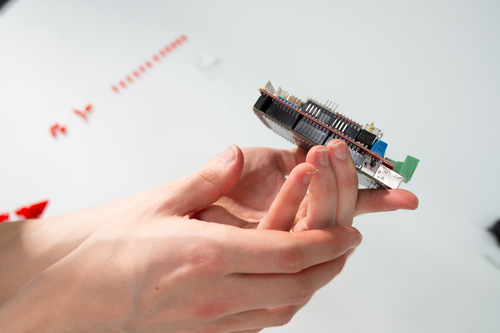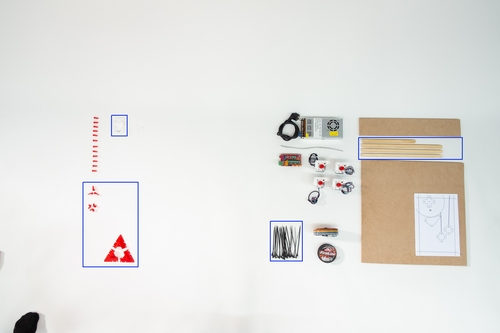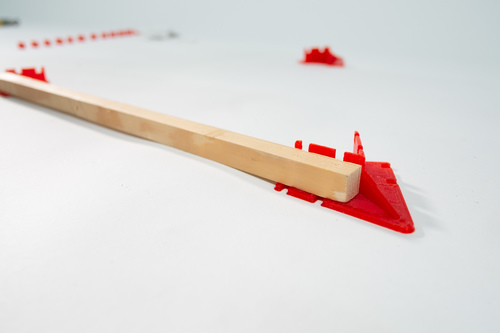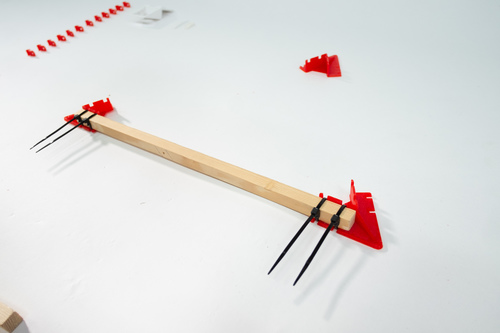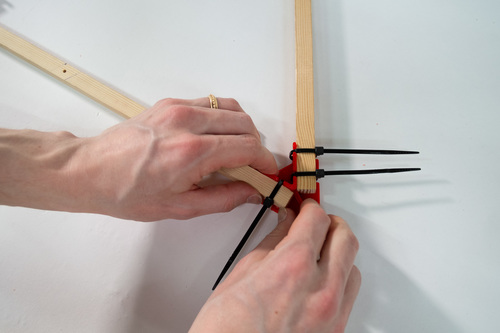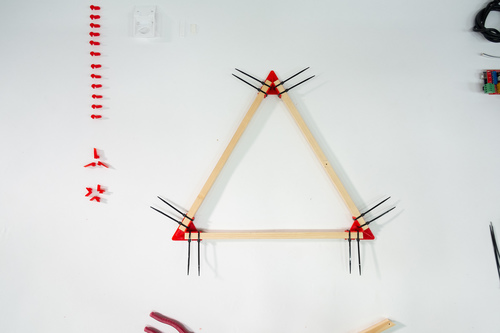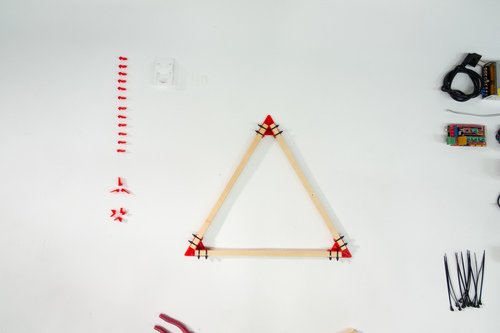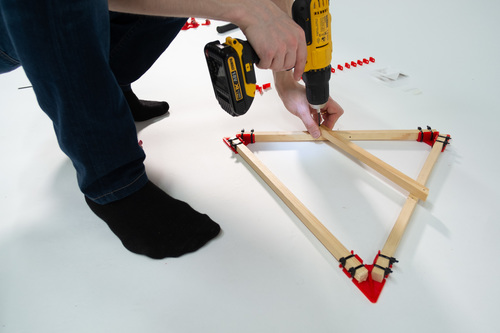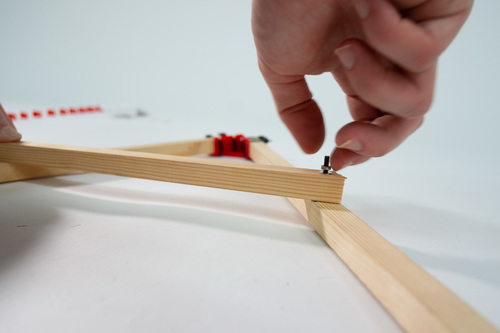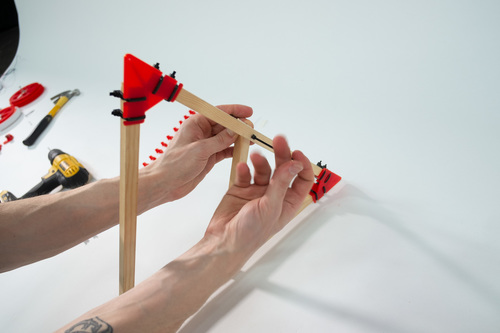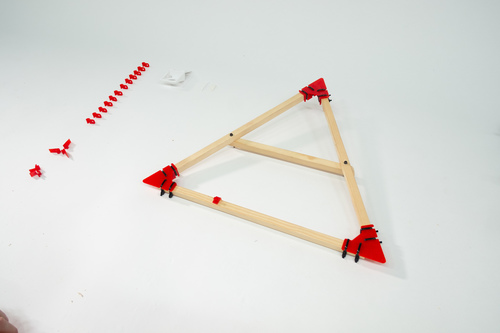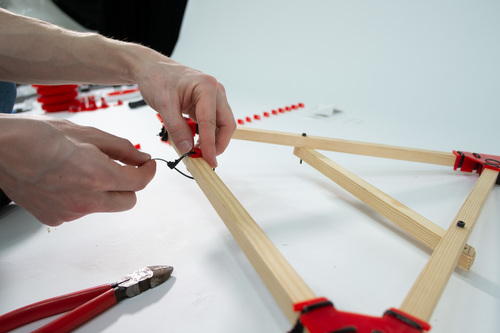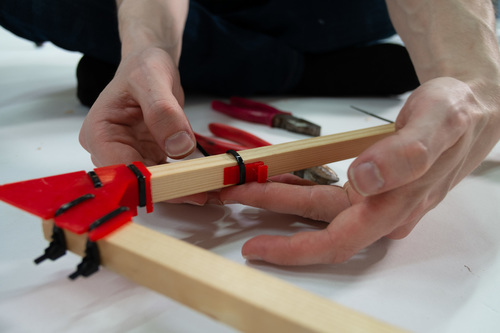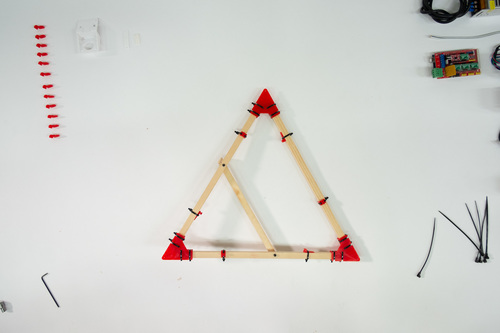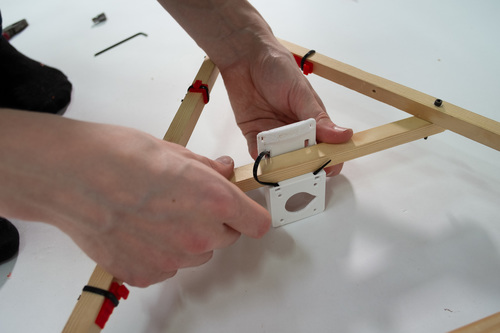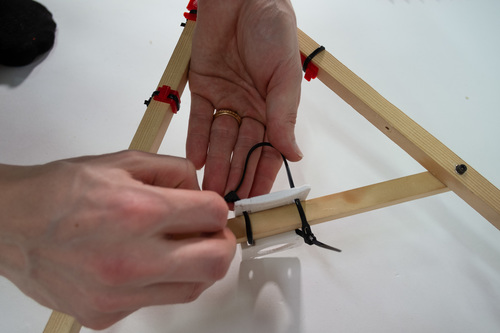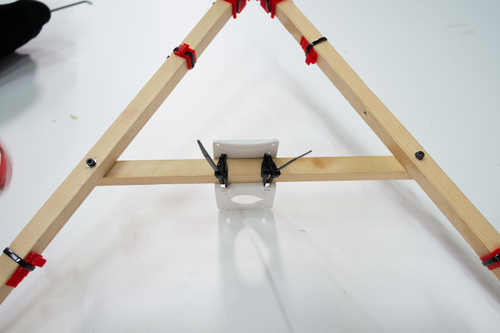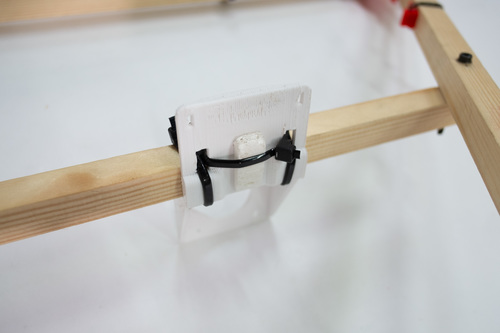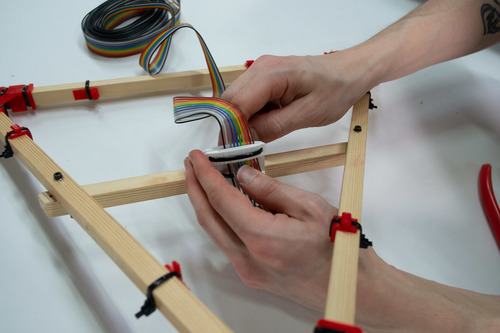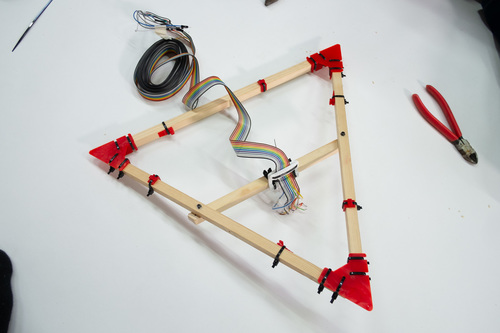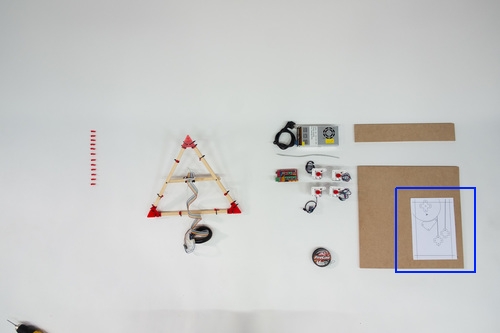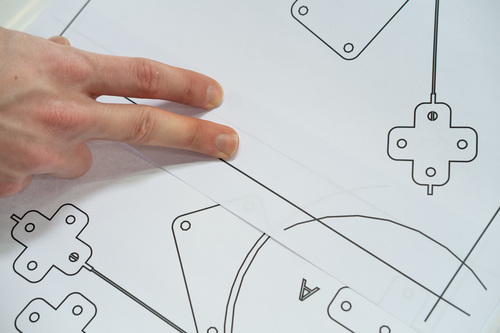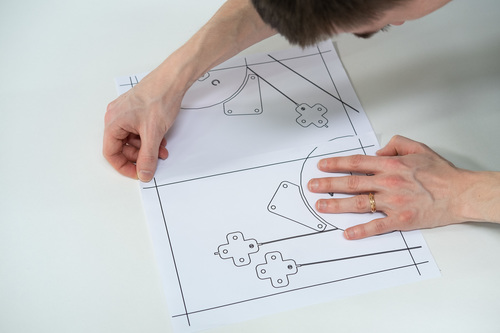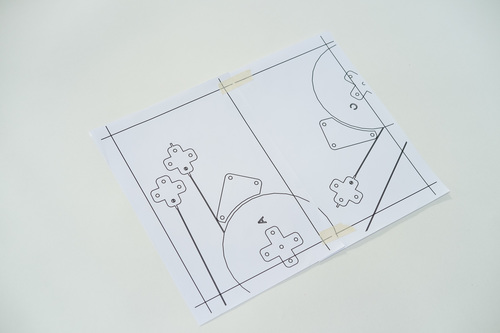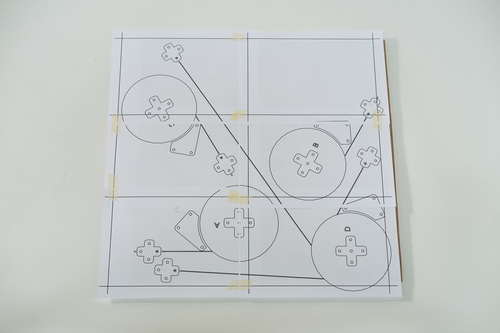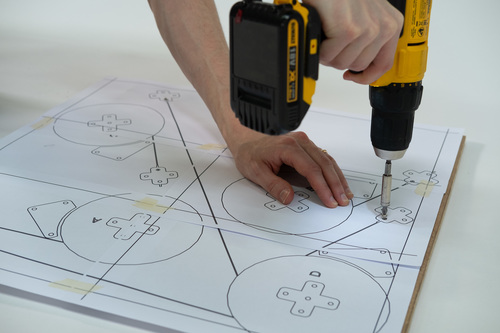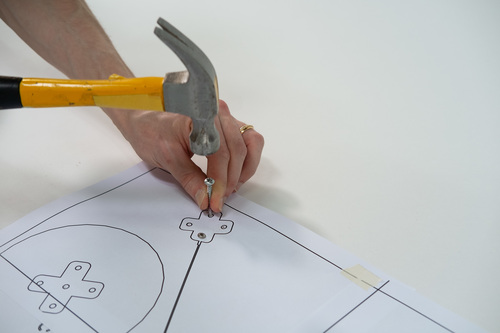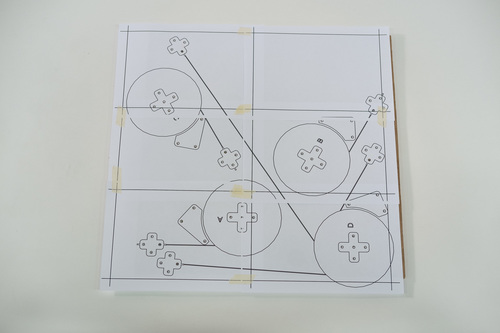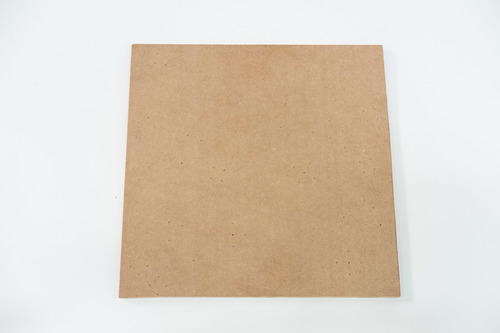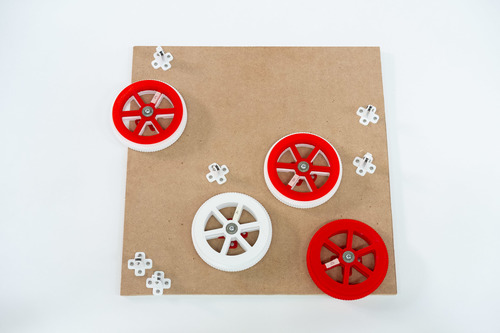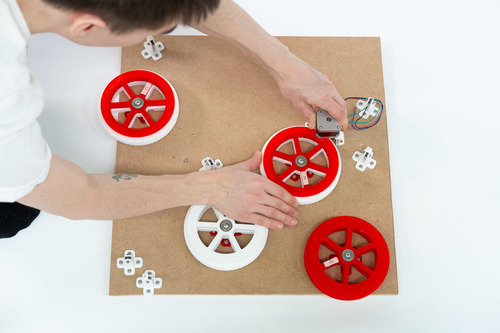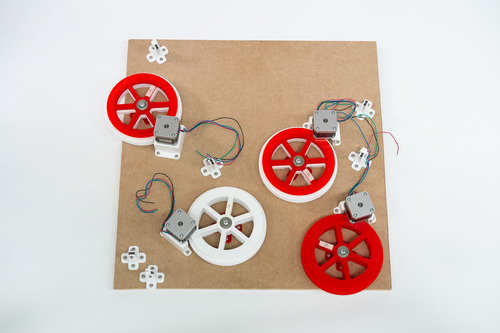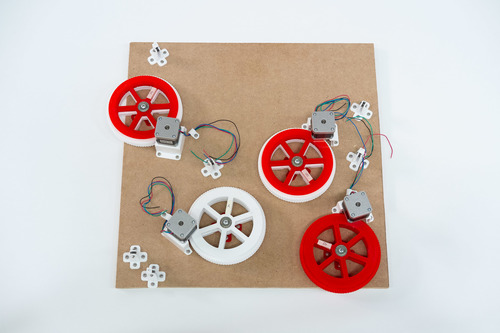 SmartStepper And Wiring
Please use the firmware found in the Hangprinter repo. For how to upload it, please refer to Misfittech's own documentation.
We don't have a complete wiring diagram with SmartSteppers, so please look at the following wiring diagram, but note that the external 12V -> 5V level shifter is not needed, as this component is built into the SmartSteppers.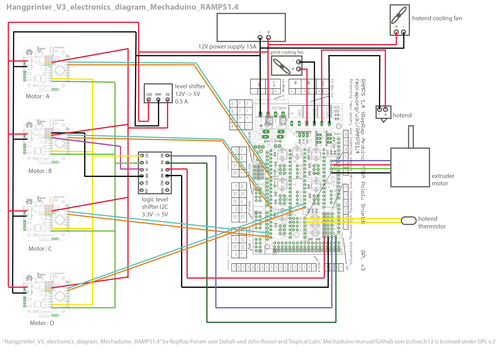 ... and wire in the SmartSteppers like this: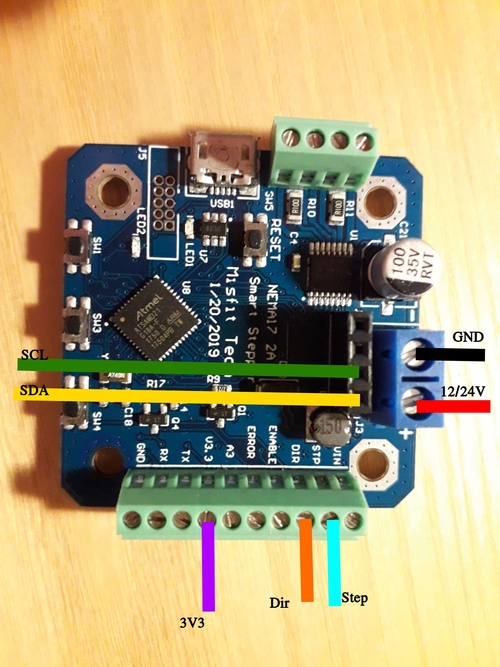 Mounting
The only sources for Mounting instructions are videos:
Calibrating Anchors and Spool Buildup
If you're doing it manually (no SmartStepper), then look at this. Also look at the video sources of Chris Riley and Thomas Sanladerer.
If you're using SmartStepper, then tobben has prepared a script that hopefully lets you avoid having to measure anchor positions manually: here. It is a bit hard to use, be sure to read te README, and to file an issue if you find a bug or improvement.
You can also submit merge requests and issues towards this documentation directly, here.



Building, mounting, calibrating, and running a HP3 is hard. You are not alone. Be sure to check out the resources, there are some quite good ones.
- tobben 👷







The raw text source of this manual is published under the GPL-2.0 license, and is being maintained in the hangprinter-org repo. All images and videos are also published under the GPL-2.0, except the wiring diagram, which is published under the GPLv3 license.